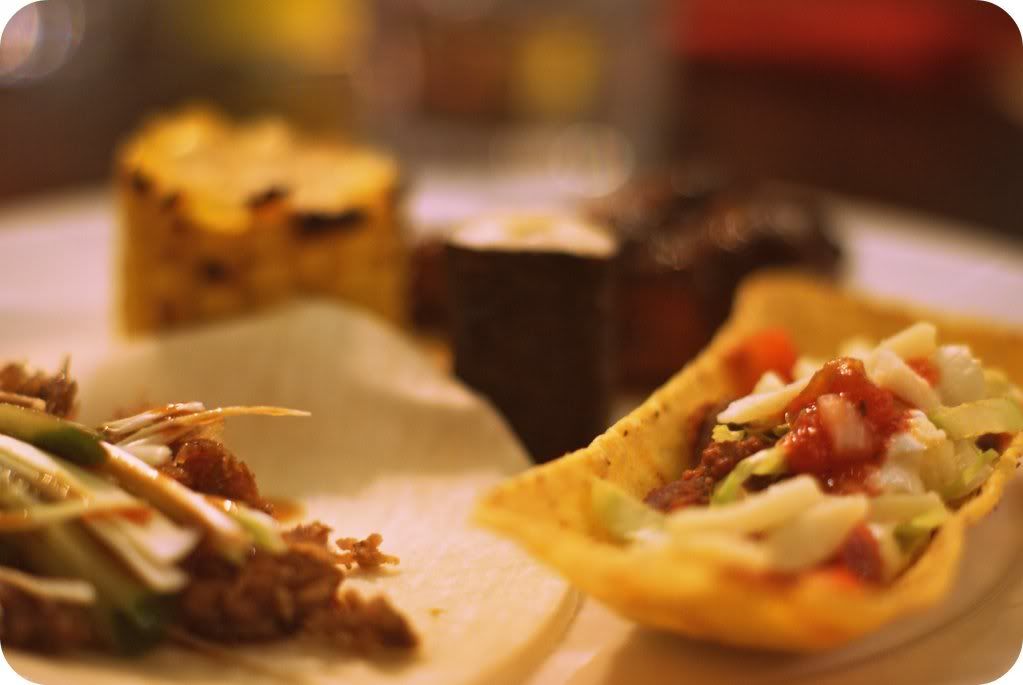 As far as the seven deadly sins go, gluttony is definitely my favourite.
Actually, I'm not sure if knighting it as my favourite is exactly what I mean.
More like out of the seven deadly sins gluttony is my biggest vice.
That makes me sound like I'm as wide as I am tall - I'm not.
Why am I even talking about this?
Holy cannoli.
Basically, we went to Red Hot Buffet last weekend for Ross' birthday dinner and it was all kinds of glorious.
Sushi, duck pancakes, chilli tacos, corn on the cob and piri piri chicken all on one plate?
How had I never been to this place sooner?!
And the creme brulee...best I've ever had!
I may have even had two.
And when I say I may have, I mean I definitely did have two.
Seriously, best.place.EVER.
And whilst I'm in the mood for singing the praises of random things that I've loved lately, please watch this video.
It's an absolute crack up.
Also, where can I get me one of those skirts?
In other news, as if you didn't know already, today is Friday.
(REJOICE!)
It mortifies me that when Friday comes around Rebecca Black's song still pops into my head.
And now it's stuck there.
Oh joy.
Anyways, I'm not adverse to finishing this off by quoting a little Rihanna and saying
"cheers to the freakin' weekend."
Raise your glasses my friends.
PS. I'm sorry that this post is so weird.
I haven't left the house in 24 hours and
I've also just consumed a massive
amount of sugar.